TPC-Z-PC-HT-M/-E

CONTACT

DOWNLOAD TPC-Z-PC-HT-M/-E Data Sheet

SAMPLE ORDER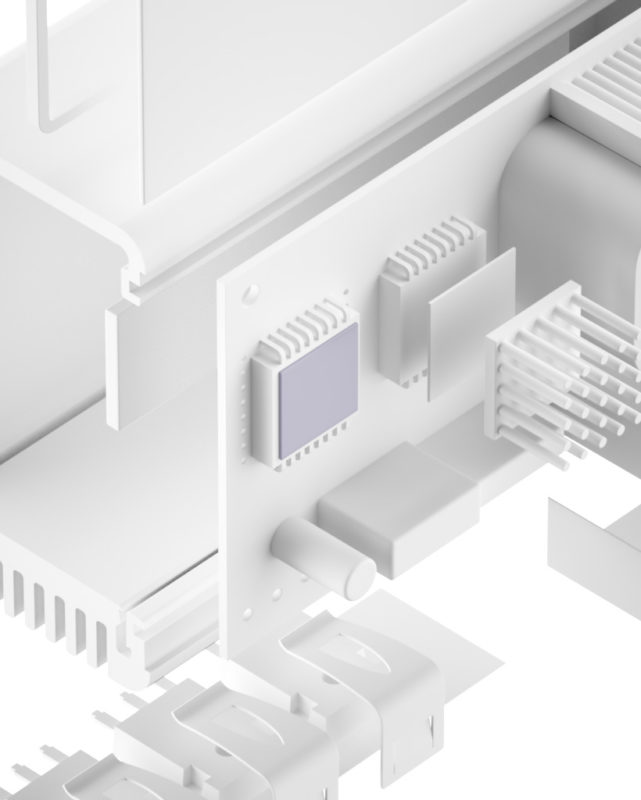 TPC-Z-PC-HT is a thixotropic thermally conductive phase changing compound optimising the thermal path e.g. between electronic packages and heat sinks. During warm-up the phase change compound starts filling up surface-specific roughnesses and unevenesses and expels any air enclosures from micro structures even at very low pressure. Both thin bondline and high thermal conductivity minimise the total thermal resistance. It can be pre-applied by screen printing. After drying the compound is dry-to-the-touch and ready for use on the thermal contact area. The compound is designed for applications with extended temperature requirements.
TPC-Z-PC-HT-M and TPC-Z-PC-HT-E are printable compounds with alternatively long and extended dry times. TPC-Z-PC-HT-E dries only at elevated temperature.
---
PROPERTIES
Optimal thermal contact by thin bondline
Silicone-free
Thermal conductivity: 3.0 W/mK
Thixotropic
Ideal alternative and replacement of messy thermal grease
Accurate automated application by stencil printing for mass production
TPC-Z-PC-HT-M
med dry time: @ RT or elevated temp.
TPC-Z-PC-HT-E
extended dry time: only @ elevated temp.
---
AVAILABILITY
TPC-Z-PC-HT-M and TPC-Z-PC-HT-E:
Printable type med dry -M and extended dry -E
-E dries at elevated temperature only
360 ml SEMCO cartridges (transparent)
30 ml syringes
---
APPLICATION EXAMPLES
Thermal link of
MOSFETs and IGBTs
Memory Modules
IGBT Power Modules
CPUs
For use in Servo drive control units / Computers / Automation appliances / Microelectronics
OVERVIEW
Property
Unit
TPC-Z-PC-HT-M
TPC-Z-PC-HT-E
Material
Dryable Phase-Change Compound
Dryable Phase-Change Compound
Colour
Grey
Grey
Assembly
~ Print
~ Print
Specific Gravity dried
Specific Gravity undried
g/cm³
g/cm³
2.3 @ RT
2.0 @ RT
2.3 @ RT
2.1 @ RT
Viscosity dried @ 10 rpm
Viscosity undried @ 10 rpm
Pas
Pas
45 @ 60°C / 30 @ 80°C / 21 @ 100°C / 15 @ 120°C
60 @ RT
45 @ 60°C / 30 @ 80°C / 21 @ 100°C / 15 @ 120°C
60 @ RT
Storage (@ RT)
Months
9
9
RoHS Conformity
2015/863/EU
Yes
Yes
Thermal
Resistances1 @ 150 PSI
°C-inch²/W
0.011
0.011
Resistances1 @ 30 PSI
°C-inch²/W
0,017
0,017
Resistance2 @ 10 PSI @ Thickness
°C-inch²/W
0,020
0,020
Thermal Conductivity
W/mK
3.0
3.0
Phase Change Temperature
°C
ca. 45
ca. 45
Operating Temperature Range
°C
< 140
< 140
Max. Storage Temperature
°C
25
25