HALA CLIPS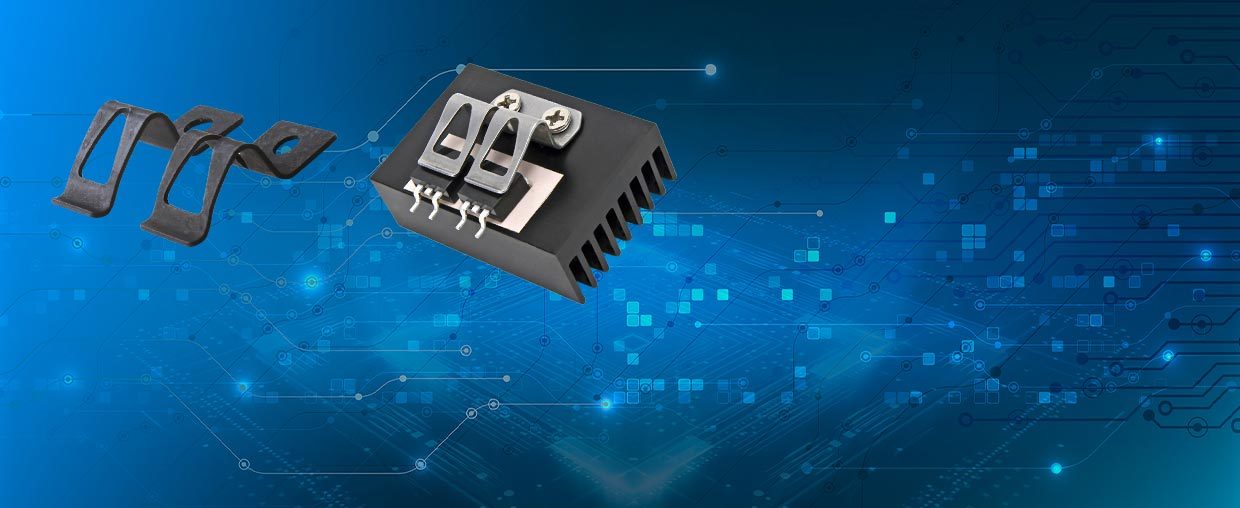 CONTACT

DOWNLOAD HALA CLIPS Data Sheet
PRODUCT DESCRIPTION
For optimum cooling, semiconductors, heat conducting materials and heat sinks must work interact perfectly. To achieve this, we develop individual solutions for our customers' projects. Universal clamps are often used in this process, because they create the maximum contact.
You can't find the right one in our range yet? No problem – we will be happy to develop your customized solution. Contact us as your development partner.
---
ADVANTAGES
Maximum thermal contact (even with min. component tolerances)
Bending behavior optimized by FE simulation
Optimal interaction with HALA heat conducting materials
Assembly-friendly shape
Easy chip identification through cut-outs
---
HALA CLIPS: SEMICONDUCTOR CLIPS
The universal clips in our range include two clips that are designed for use as semiconductors. Due to the special and registered design of the HALA clips, the spring forces act primarily on the outer areas of convex semiconductor housings. The effect: More thermal contact area and reduced thermal resistance.