TAT-J-PE
CONTACT
DOWNLOAD TAT-J-PE Data Sheet
SAMPLE ORDER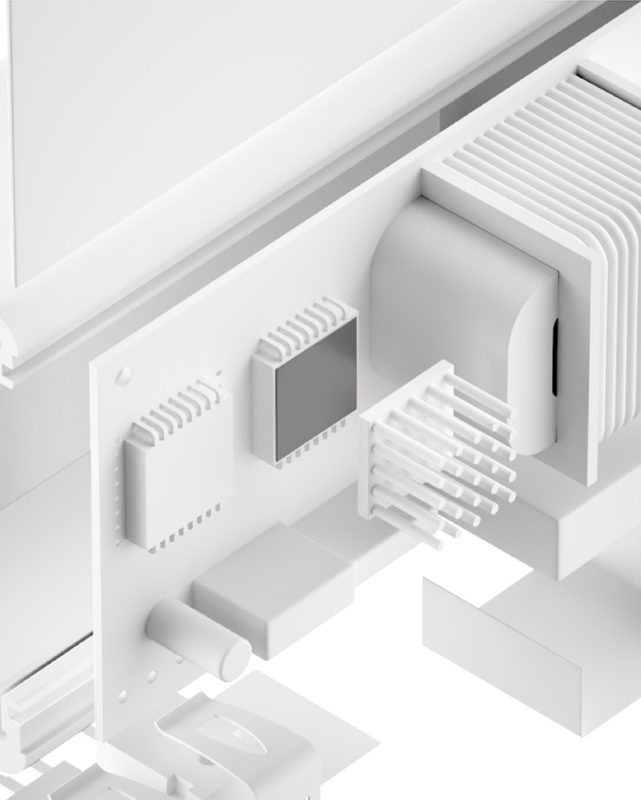 TAT-J-PE is a thermally conductive PSA tape with an electrically insulating polyester film reinforcement. Through the thermally conductive acrylate adhesive coated on both sides of the polyester film the thermal contact is highly improved even at low pressures. Convex and concave surface structures and stack up tolerances are effectively compensated. Materials with different expansion coefficients can easily be bonded. Thus the total thermal resistance is minimised. The tape works well for realizing an effective and cost efficient thermal coupling in a broad field of applications. Above all it is used in applications having little space only and where the permitted weight is limited. Using screws, springs, clips as mechanic fasteners thus becomes superfluous.
---
PROPERTIES
Low thermal resistance
High dielectric strength
Reliable strong adherence on uneven or hardly machineable surfaces
Silicone-free
Neither mixing of components nor curing processes
High mechanical stability and an easy handling through polyester film
Replacement of fasteners e.g. screws, clips, etc.
---
AVAILABILITY
Sheet
Roll 10 ~1,000 mm x 20 m
Both side tacky
(TAT-J200-PE)
Die cut parts
Kiss cut parts on sheet
---
APPLICATION EXAMPLES
Thermal link of:
LEDs
CPUs
RDRAM memory modules
Flip Chips, DSPs, BGAs, PPGAs
MOSFETs to heat sinks
For use in Power supplies / PCs / Telecom engineering / Automotive applications / LED arrays
OVERVIEW
| Property | Unit | TAT-J200-PE |
| --- | --- | --- |
| Material | | Thermally conductive acrylate PSA tape with polyester film |
| Colour | | White |
| Tape Thickness | mm | 0,20±0,03 |
| PE Film Thickness | μm | 12 |
| Peel Off Strength (@ Stainless Steel @ RT) | N/cm | 5.6 |
| Peel Off Strength (@ Al 6063, @ RT) | N/cm | 6.1 |
| UL Flammability | UL 94 | V0 |
| RoHS Conformity | 2015 / 863 / EU | Yes |
| Thermal | | |
| Thermal Conductivity | W/mK | 0.7 |
| Resistance1 @ 7 PSI | °C-inch²/W | 0.73 |
| Resistance1 @ 70 PSI | °C-inch²/W | 0.50 |
| Operating Temperature Range | °C | - 40 to + 125 |
| Electric | | |
| Breakdown Voltage | kV AC | 8.9 |