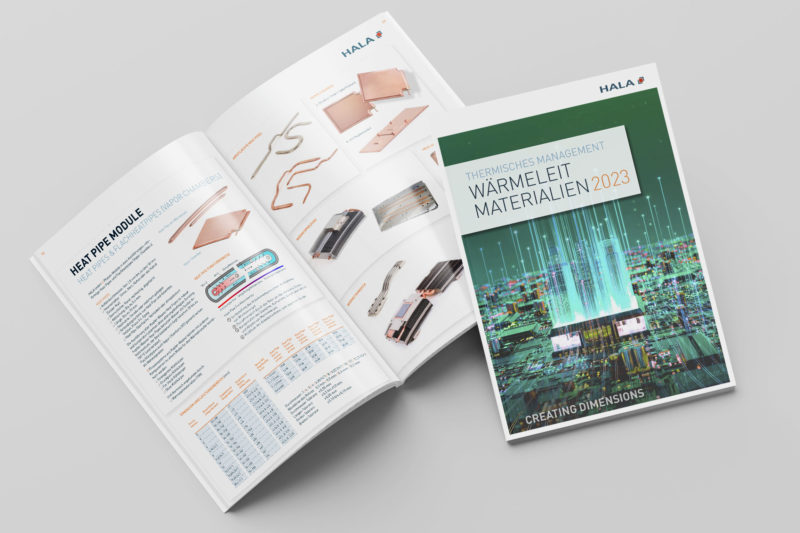 The name HALA stands for customized thermal management solutions. Worldwide and independent of manufacturers, we accompany our customers in close partnership – from development to delivery. An overview of our comprehensive services as well as our broad portfolio is presented in our product catalog "Creating Dimensions 2023".
Numerous additional information on the 120 pages complement the product section. For the thermal interface materials presented, you will find clearly structured information on properties, examples of typical applications, different delivery forms and variants.
In addition to the overview of our product range for customized solutions in the field of thermal management, numerous additional information supplements the product section and provides information on function, possible applications, special features as well as variants.
The digital version of the catalog can be easily downloaded as a pdf file at https://www.hala-tec.com/downloads/catalogue/. It's worth taking a look right now.