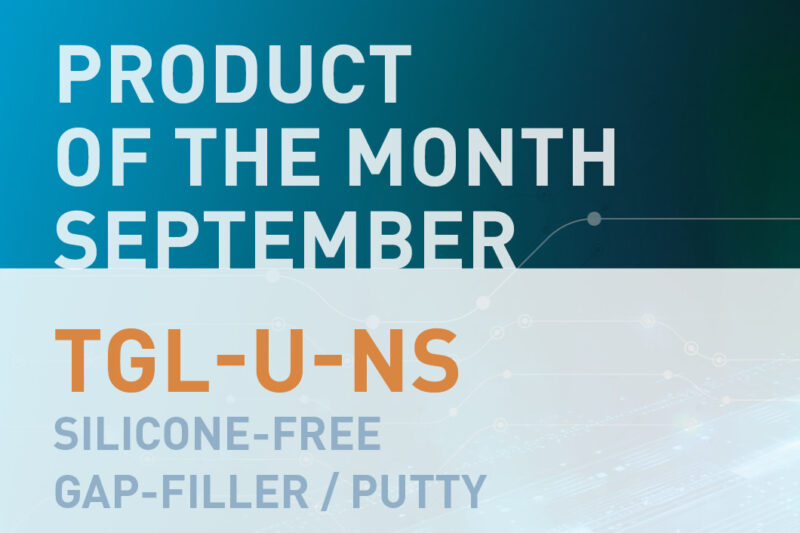 📢 Discover the advantages of TGL-U-NS, the solution for excellent thermal connections over long distances. 🌡️💡
TGL-U-NS is an electrically insulating, thermally conductive, high viscosity, dispensable and silicone-free form-in-place #gapfiller that provides optimal thermal management for numerous applications. It is ideal for bridging height differences between electronic components and for compensating significant tolerances. 👍
The gap filler is the ideal solution for heat dissipation in applications in the #automotive industry, #notebooks, #medicaltechnology, #industrialcomputers and many others.
The exceptional thermal conductivity of TGL-U-NS is due to its unique formulation using ceramic powder. This innovative compound also eliminates the need for additional curing processes, saving you time and resources. 💡
What makes TGL-U-NS special is its meterable, viscoplastic nature, which provides optimum thermal contact without the need to apply pressure. 😌👌
By using TGL-U-NS, you can also minimize the overall resistance of the thermal interface, thereby increasing the reliability and performance of your electronic systems. 🌟
📲 Visit our website at https://www.hala-tec.com/gap-filler-silikonfrei-en/tgl-u-ns/ to learn more about TGL-U-NS and its potential applications.
Or reach out to us today to learn more and get started. 💼📞: +49 7021 73141 79