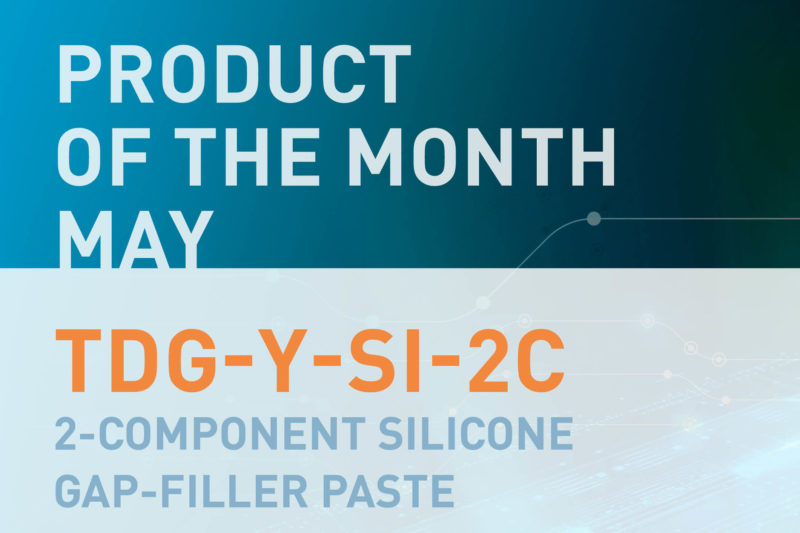 May we introduce? Our product of the month in May is the 2-component Gap Filler paste TDG-Y-SI-2C.
Due to its thixotropic property, it retains its shape after application and does not run. It's also extremely Thermally Conductive and Low Volatile. This makes the gap filler particularly suitable for use in battery chargers, battery packs, infotainment, camera systems, heat pipe assemblies and 5G telecommunication power amplifiers – to name just a few.
Is this the optimal Thermal Management solution for your application?
Call us to establish that!  +49 7021 73141 79
If you'd like to read more about our gap fillers, take a look on our website.