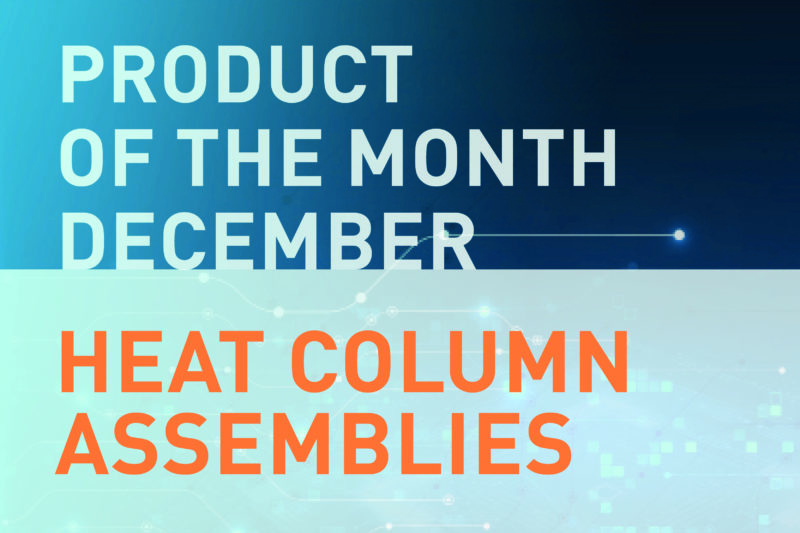 Heat Columns work on the same principle as Heat Pipes and vapor chambers. Through evaporation, heat is transported to the cooler area where condensation takes place. Special wick structures take the fluid back to the evaporation zone. In contrast to heat pipes, their column shape allows the footprint to be connected directly to the heat source and heat can be transferred efficiently and directly to an heat sink that is coupled to the diameter surface as bespoke assembly and further on to the ambient.
• Industrial applications (e.g. server, 5G telecom, high-performance processors, graphic cards, gaming, IoT products, camera systems, high-performance LEDs)
• Power supply and power electronics (e.g. voltage converters, power supplies and power modules)
• Defense, military and aerospace
• Automotive (e.g. LED headlights, bus bars, switches, powertrain, batteries for e-vehicles, infotainment, e-mobility).
Sounds like you'd need it? Get in touch with us now!
+49 89 665 477 83
More details about our heat columns assemblies can be found here.