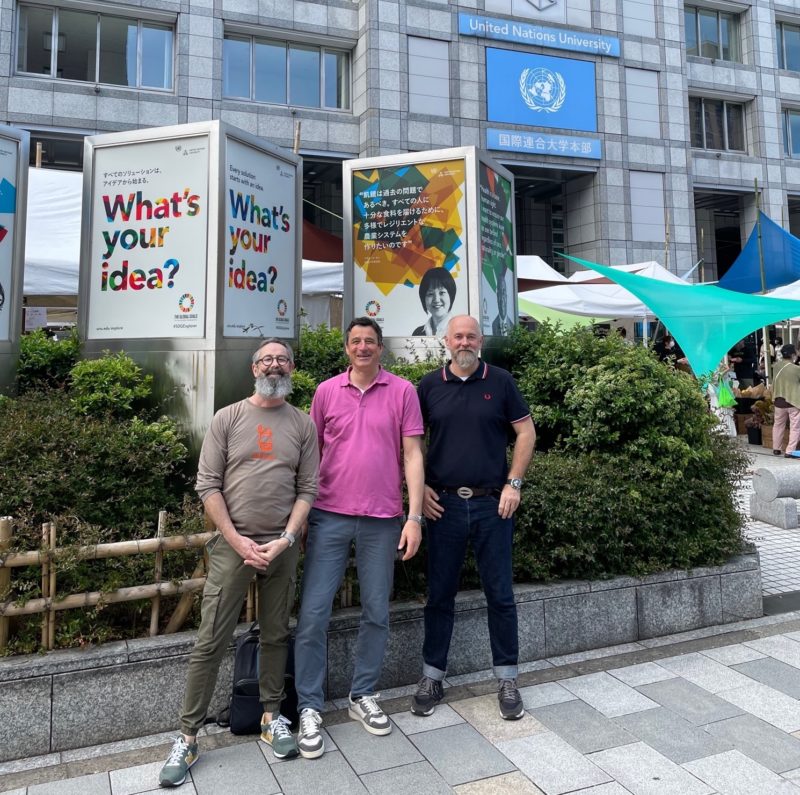 Our Managing Director, Dr. Wilhelm Pohl, is currently on a trip to Japan with his colleagues Michael Stoll and Olivier Le Gal. Their mission is to work on the HALA products of the future together with their business partners there. Their mode of action – especially regarding the maximization of their #ThermalConductivity – is one of the focal points. At the same time, the focus is also on ways to optimize processes and the supply chain. We want to make both more efficient and, above all, more sustainable. In doing so, we are guided by Scopes 1 (direct emissions), 2 (indirect emissions from purchased energy) and 3 (indirect emissions within the value chain) of the #GHGProtocol for holistic #ClimateProtection, which will be reflected in our #sustainability reports in the future.
In the spirit of sustainability, our team also had special gifts in store for our business partners: coasters made of sustainable FSC-certified wood from Bavaria, treated with hardwax oil. The coasters are manufactured by David Weber (https://weundd.de/) in Hausham, not far from our facility in Ottobrunn.
By the way: You can find the latest news about HALA on our website at:
https://www.hala-tec.de/ueber-hala/.