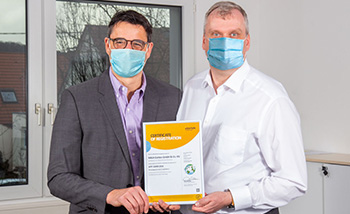 No other certification is as important in the automotive industry as that of the International Automotive Task Force, or IATF for short. It is a globally established standard for suppliers to automotive manufacturers and certifies the effectiveness of their quality management systems (QMS). At Hala, we are therefore very proud that our QMS has been certified for the year 2021.
Origin of the standard
The IATF is an association of automotive manufacturers from Germany, France, Italy and the USA. The aim of the association was to create a uniform certification that would encourage companies to develop a quality management system (QMS). This is then to be certified by the IATF. In this way, suppliers can avoid the expense of multiple audits for individual countries. It will also simplify the certification of globalized supply chains in particular.
Requirements for suppliers
Strict requirements must be met in order to obtain certification. The QMS introduced by companies for this purpose must cover the entire supply chain. The following criteria are among those that count:
 supplier management

 product safety

 Risk management and emergency planning

 Requirements for products with embedded software

 Change and warranty management
Only when a QMS is in place that takes these criteria into account and its effectiveness can be demonstrated, can certification be undertaken.
At HALA, we already established an appropriate QMS in 2019. Since then, it has been successfully certified annually. This not only shows how successful the system is. It also confirms that the hard work of our employees pays off.