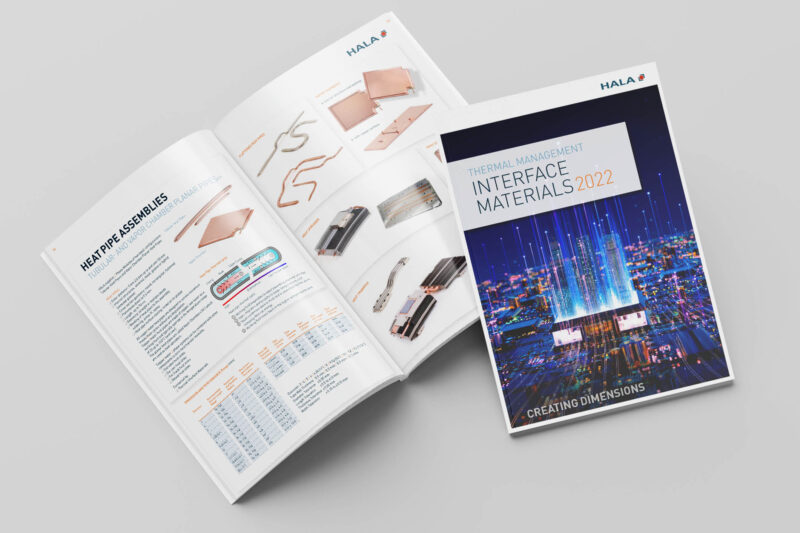 Once again, our new product catalog "Creating Dimensions" gives you a comprehensive insight into the current HALA range. In 2022, we have expanded this range even further: New, for example, is the two-component PU-based adhesive (TAD-N-PU-2C) with a thermal conductivity of 2 W/mK or the one-component silicone adhesive with a thermal conductivity of 3.3 W/mK. For the first time, you will also find in our portfolio the pyrolytic graphite foils with a thickness of 40 to 100 μm, which we optionally supply with and without phase change coating, as well as the dispensable two-component gap filler (TDG-Y-2C-SI), which has a thermal conductivity of 6 W/mK.
In addition to the overview of our product range for customized solutions in the field of thermal management, numerous additional information supplements the product section and provides information on function, possible applications, special features as well as variants.
So don't hesitate and download a copy as a pdf file right now.