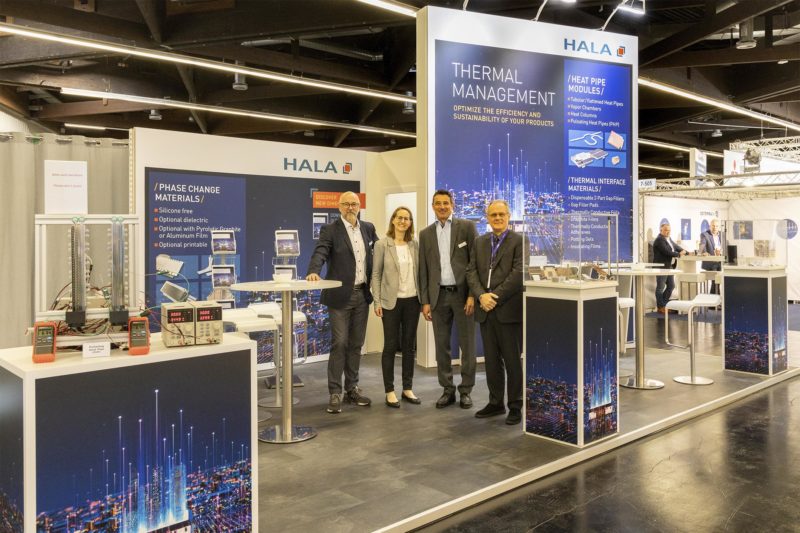 In numerous technical discussions, our team was able to inform visitors to our booth about our comprehensive range of services for thermal management and show many innovations. Particularly pleasing was the large number of people who showed their interest for the first time in our customized solutions in areas such as e-mobility, avionics, mobile communications and many others.
Special attention was paid to the demonstrator and prototypes for the future advanced technologies of Pulsating Heat Pipes (PHP) and Thermosyphon as 2-phase coolers as well as new pyrolytic graphite foils with phase change coating, available as stamped parts but also in the form of rolls.
For those who did not have time to visit us at the fair, the best way to get an overview of our range of services is to visit our website: https://www.hala-tec.de/. There you will also find contact addresses for personal consultation appointments.